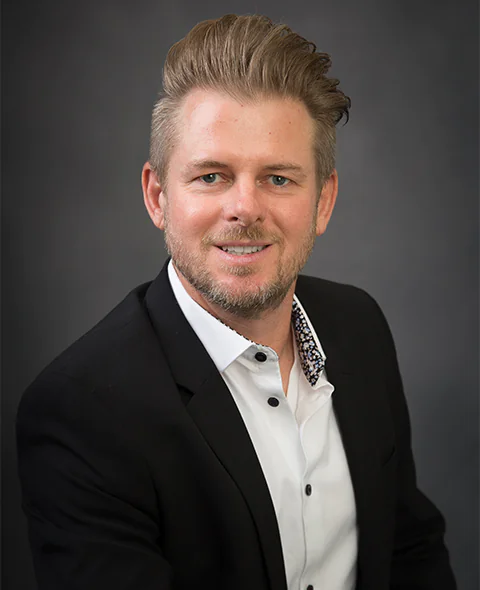 John Calvert is a seasoned real estate broker who has been with Desert Sun Realty for over 15 years and in the real estate business for over 20. As a broker salesman, it's his mission to give your home the visibility, reach, and presentation it deserves. John loves the creativity and novelty of his job. He's always looking to innovate and find the best solution for listing and selling a home.
Originally from Washington state, John moved to Boulder City in 1988 with his family. After getting married, he and his wife Brigid decided to also raise their family here and haven't been able to stay away from this beloved town since. Their two sons, Noah and Aaron, have gone through the school system since kindergarten, which has kept John actively involved in town. John is also the Chairman of the Board for the Boulder City Museum and Historical Association (BCMHA). He's been involved with the association for over 10 years, and has served as chairman for the last 3 years.
Before diving into real estate, John worked in the IT and dot.com industry, primarily with internet startups. With his background in cutting-edge technology, John is always finding unique ways to market properties. His passion for photography and videography pushes him to create captivating digital listings that sell homes at record rates. He especially loves developing 3D home tours that accentuate the best features of the house, and he's best known for his exciting teaser videos that intrigue buyers to inquire further.
Along with photography, John has a vast range of interests—from biking to home brewing to officiating friends' weddings. In 2014, he joined 10,000 riders to bike 205 miles from Seattle to Portland. And after a good bike ride around Boulder, he likes to kick back with one of his own beers (he has four on tap!). Stop by the office to chat with John, or catch him behind his camera at any of Boulder City's picturesque hot spots.